~Membership Information~
Membership Form
Membership Waiver
GYM MEMBERSHIP & REGULATIONS - 2007
MEMBERSHIP FEES:
| | | | |
| --- | --- | --- | --- |
| SINGLE Rate | MARRIED COUPLE | FAMILY Rate | SENIOR Rate |
| $250 / Year | $200ea. / Year | $150ea. / Year | $150 / Year |
| $25 / Month | $20ea. / Month | $15ea. / Month | $15 / Month |
| $5 Day | $5 Day | $5 Day | $5 Day |
| | | | |
• $15 Initiation Fee will be paid by all members.
Fee covers new member set-up, access card and update costs for the life of membership.
Lost or stolen access cards will be charged a $10 reprocessing fee.
ACCESS CARDS:
• Access cards will be issued when membership dues are paid in full at initial sign up. Access cards will be active until the final day of membership.
Cards then become inactive and will not allow access until membership is renewed.

High Tech Security - Swipe cards are used to gain access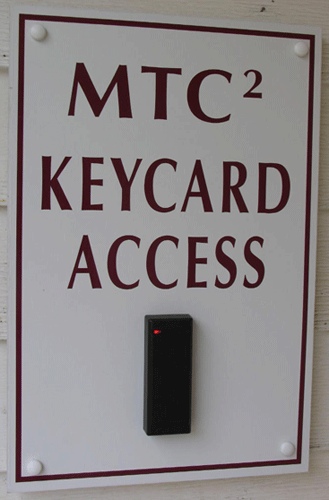 TO RENEW YOUR MEMBERSHIP:
• When present, a staff member will renew your card at the registration desk.
• If no one is available, please take your card and membership dues to:
Nineveh Store (7:00AM – 7:00PM Mon.-Sat. & 4:00PM – 7:00PM Sun.)
Upon payment, membership will be renewed and ready for pick-up the next business day.
*There will be a $25 charge for all returned checks.
*Prices are subject to change with out member notice.

GYM POLICIES:
• All members must enter and exit through the front entrance door, unless there is an emergency.
• The use of this facility and its equipment are at your own risk.
• You must be 18 years or older to use this equipment. No one under 18 years of age is permitted to enter the fitness center without the accompaniment of an adult.
• Unsupervised children anywhere inside building will not be tolerated.
• Shoes and shirt are required.
• Smoking is prohibited.
• No food or beverages allowed. Water is permitted.
• Please report damaged or malfunctioning equipment to management immediately.
• Please be courteous to others waiting to use the equipment.
20 minute limit when others are waiting to use the equipment.
• Please be courteous to others and wipe down equipment after use.
• Please return all weights and equipment to their proper place.
• Expend your energy in the gym, save it when you leave…please turn out the lights.

RESTROOM POLICY:
• The Community Center building has restroom facilities on main floor of the social hall. Gym members will have access to these facilities when there is NOT a function rented for the use of the social hall.

• Your membership fees will go towards the betterment of this facility.
Phase II construction (adjacent to Fitness Room) includes that of a restroom
facility, locker room / change area and sauna.
Please be courteous to restroom availability when building is rented.